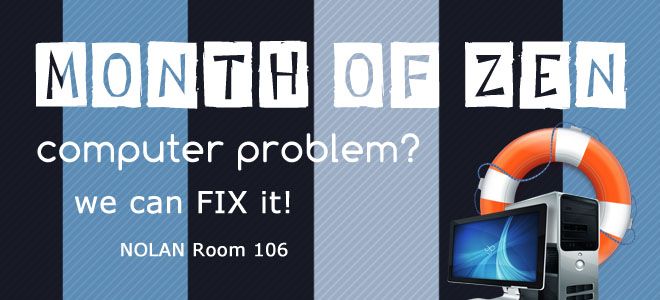 During the month of November, IEEE CBU will provide a computer help-desk/repair program for all of CBU Faculty, Staff, and Students!
Free diagnostics and repair for malware, viruses, the 'blue screen of death', and many more will be provided!
If you like our work, support by donating to us!
This will help cover expenses for the program.
How to participate in the program:
Fill out the contact us form with Month of Zen as the subject: Click Here OR directly email us zen@ieeecbu.org
And someone will contact you shortly!